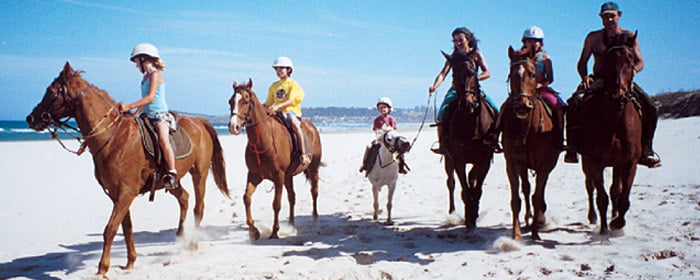 Group and Private Lessons
Group lessons are great for socialising while learning for riders of all ages. Enjoy your learning experience with others – get inspired by your classmates or be the one to inspire as the group improves their skills.
We also offer private lessons for those who want more one-on-one time. Private lessons offer you more focused personal time with your instructor as well as allowing the instructor to assess and finesse your riding abilities.
Held at the Pegasus Park Equestrian Centre set in Bangalow (15 mins from Byron Bay) you will enjoy the lush green fields and fresh air. Soak up the ranch atmosphere as you learn from experienced instructors, who have been helping people ride horses for more than 30 years and involved with horses for most of their lives.
As with most outdoor activities, horse riding requires a small level of physical fitness so you can comfortably enjoy your experience. We want to make sure you, as well as our horses are comfortable and safe during our our rides and lessons, as such please note there is a weight limit of 100kgs.